The RenMind Story
The RenMind software collective started out in 2010 as a series of projects between company owners Luke Armstrong (RenMind) and a friend Shawn Clapper (C-Blend). RenMind's clients kept asking for things that didn't exist in the software-as-a-service space, so we would build a small proof of concept. When they wanted better versions of the concepts we'd turn them into web based applications. These apps were designed to provide value for local businesses with missions like: getting more reviews (GatherOpinion), capturing contacts through coupons (CouponTracks) and even manage online contests (ContestHero). By the beginning of 2014 it was becoming clear that we should find a way for these applications to work together. We got the nod to unify the existing app logins, and RenMind Network was born. In 2015 we began work on building a new core application to replace our open source mass email delivery tool (CaptiveCrowd). By the end of 2015 we had hired our 6th full time employee and we added the final touches to the foundation of our unified network of marketing software.

And that brings us to RenMind's Wire and Cable offerings... let's clarify what they really are:

RenMind Wire is a communication software specifically designed for any local business. Wire does everything you need to capture new connections and communicate with them more regularly. You start by simply publishing engaging messages to your information feed. Next you would promote those messages to your social media networks. Ideally, when your social media followers click to read your message, you'll capture their info and turn them into a connection. RenMind Wire uses reviews, coupons, contests and landing pages to capture contact information. This turns social media followers into connections you can directly contact through powerful email messaging tools. RenMind Wire can be a great partner for promoting your existing website but many local businesses may discover that Wire could replace the need for a traditional website completely.

The Cable offering from RenMind is a management software specifically designed for assisting communication efforts across multiple business brands and locations. Cable is really multiple Wire accounts bundled together and managed from an administrative level. It's designed for marketers with multiple clients, franchises, or branches in mind, so they can setup resources and templates for their users. Cable managers can take the reins and direct marketing efforts across an unlimited amount of user channels.

We want to change who has access to marketing software and help small business owners gain ground. Are we excited? You bet, but as always we're focused on the future. RenMind has just scratched the surface on what companies of all sizes can do to market themselves. We even have a catalog of dozens of other R&D projects that we can leverage for future development. Stay tuned, there will be a lot more to watch with Cable, Wire and RenMind.




RenMind / RenMind Network - Roadmap / Milestones
2010 GatherOpinion - Initial release - To help companies manage reviews
2010 CouponTracks - Initial release - To help companies manage lead capture with coupons
2010 CCMS - Initial release - Custom Content Management System builder designed to help designers/developers to build custom content management systems for easy customer website content management completely on the website front-end
2011 CaptiveCrowd - Initial release - Deployed / managed our first Email Marketing system based on OEMPRO installation
2011 RenMind Stats - Initial release - Deployed / managed our first Piwik open source website statistics tracking system
2012 ContestHero - Initial release - To help companies administer online contests
2013 FeelProductive - Initial release - To help users manage their todo's, deadlines and time-tracking
2013 RenMind VBX - Initial release - Deployed / managed our vbx system based on OpenVBX by Twilio
2014 CCMS - New user interface + one-click backups + one-click updates for core
2014 RenMind Network - Initial release - Single sign on for RenMind's software network including Reviews, Coupons, Contests
2015 GatherOpinion - Integrate into RenMind Network, shared settings, simple urls, new look / feel
2015 CouponTracks - Integrate into RenMind Network, shared settings, simple urls, new look / feel
2015 ContestHero - Integrate into RenMind Network, shared settings, simple urls, new look / feel
2015 RenMind Network - Wire / Added basic Contact Management area for Contacts
2015 RenMind Network - Wire / Automatically shares captured content between apps and adds to contact management area
2015 RenMind Network - Wire / Mass Email
2015 RenMind Network - Cable / Branding for multi-account level (franchisor, reseller) & user level account (assign a unique domain to a portal).
2016 RenMind Network - Security updates including MySQLi transition for both RenMind Network and CCMS
2016 RenMind Network - Improved Network knowledge base, problem tracking, support request system
2016 RenMind Network - Wire / Added NEW Content Distribution App / Articles, Press Releases
2016 RenMind Network - Wire / Added CRM features like notes and follow up area for basic functionality
2016 RenMind Network - Wire / Advanced Dynamic List Building (adds ability to group constraints)
2016 RenMind Network - Cable / Integrated billing for monthly accounts and credits incurred with Stripe integration
2016 RenMind Network - Cable / Control for Brand lists for managing announcements to account holders
2016 RenMind Network - [Coming Soon] Basic Shopping Cart with Stripe integration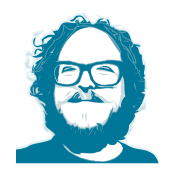 Luke Armstrong
Strategic Director / Cable Agent
Luke is RenMind's company founder and an endless supplier of ideas. He's in charge of company direction and strategy, sales, and managing client relations. He also has a role in support, print design, user experience, interface design, web marketing, copywriting and front-end development. We don't allow him to sleep. Read more:
LinkedIn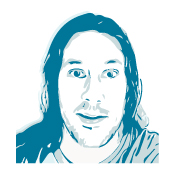 Shawn Clapper
Software Engineer / Developer
Shawn is that guy that knows way too much about technology, I mean everything. He's our team technical leader and development advisor, and he's in charge of hardware and software solutions. If you put Shawn in a room with a computer and a web editor he can make anything. We think he's a magician.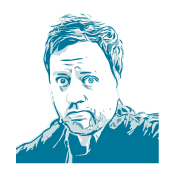 Nic Clapper
Designer / Developer
Nic may be a front-end developer and designer but he's an artist too.
He's the primary advisor for design solutions and manages anyone who's working on front-end work for RenMind. He's scarily good at what he does and never passes on an opportunity to remind us.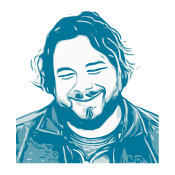 Bryan Buckles
Project Manager / QA / Documentation
Bryan is a Luddite from South Omaha and he understands the frustrations of using new software. His job is to make your experience as painless as possible and get you excited about our projects. He works primarily in customer support, including web-based marketing, copywriting… whatever needs to be done. If you're having a problem, let Bryan know. He gets it.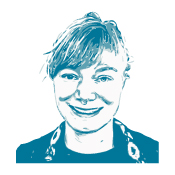 Liz Thrash
Wire Agent
Ms. Thrash has proven to be a great addition to our team. She took an internship where she filed and scanned documents but stuck around to learn a variety of support tasks. She's going to school at the University of Nebraska-Omaha majoring in French and International Studies. She also plays bass in Omaha's greatest punk band that still hasn't made it out of the basement. They will someday be bigger than the Clash. I'm sure of it.